There are multiple ways in which you can export Contacts in BitFaster. Contacts are exported in CSV format and are opened in Microsoft Excel or the Notepad.
If you have used the Find Contact option from the toolbar, the search results are displayed in the Search Results option from the tree view (along with the count in brackets). You can right click in the records view and choose "Export to Excel". This option is also available if you have used the "List Contacts in Search Results" option from the Groups view.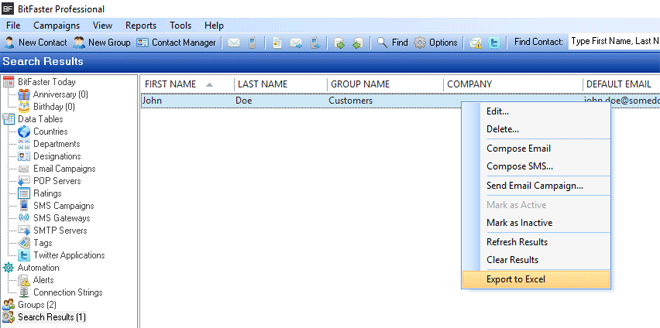 Export Search Results
The second option is to use the Export Contacts option from the File menu or by clicking on the 9th icon in the toolbar from the left (as shown below).
You can choose the list of Fields you want to export as well as apply a number of filters to narrow down the search. This option also enables you to have Column Headers inserted as the First row in the export file.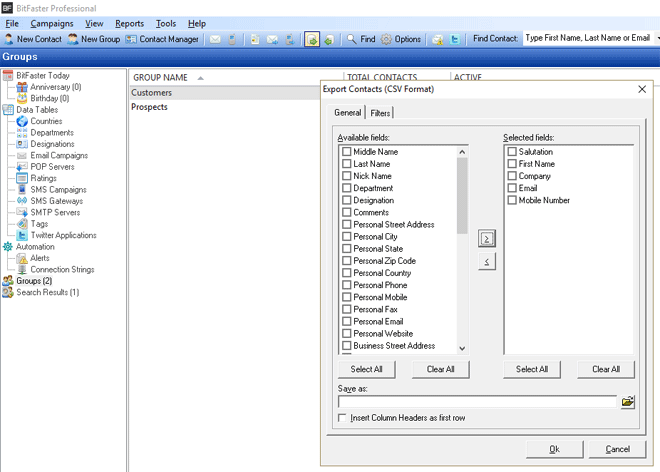 Export Contacts